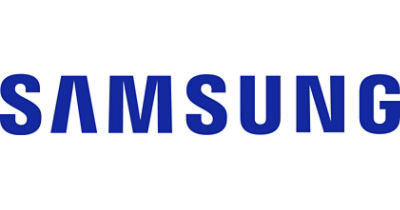 Note: this is an ongoing project that will move on until May 2017.
Team Collaboration in Human Centered Design Lecture (November 2016)
Group: Arielle Maxner, Shail Shah, Kaiuye Wang, Corey Long, Diego Rivas, Kingston Xu
The Beyond Smartphones team (Sept 2016)
Advisors: Dr. Euiyoung Kim, Professor Alice Agogino
Collaborators: Samsung (sponsor) , Stanford University (development of stretchable and flexible electrodes)
---
Skills Highlighted: Design Thinking, User Research to Prototype Development, Teamwork
Summary: Flexible and stretchable electronics wearables for children, within the area of internet of things.
Value Proposition
Develop a flexible and stretchable wearable that incorporates seamlessly into children's lives, which enhances their creativity, learning, and daily interaction with parents by allowing them to come closer together even when physically apart.
---
Process Overview
I. Industry Benchmarking Research 
II. User Research Interviews + Observations
Parents and children were interviewed (total of 20). My contribution was 4 interviews and deriving insights to then shape our user needs.
Our Interviewees, varying from different children age ranges. (Sept-Oct 2016)
Insight Summary:
 Tendency of parents to give technology is more likely towards older ages , 2×2 (Oct 2016)
Clustering of user's quotes per need categories. (Oct 2016)
Sample Quotes:
"I don't want to take away his freedom. But at the same time, I want to know what he's doing." (contradiction)
"I don't feel the need to track my kids. Everyday I send them to school and pick them up after. I know they are always in good hands." (insight)
"We know where they are at all times. There's not a second in the day where we don't know where they are." (common behavior)
III. Design Directions
From the insights and needs, we developed 5 main categories or design directions. Then, each team member was tasked with developing 20+ concepts and clustering them by categories.
Categories: Creativity, Education, Growth, Communication, Safety
IV. Concept Generation
Some concept sketches by me (Oct 2016)
Concept Generation as a team (Nov 2016)
After the individual stage, we worked together as a team using diverging approaches such as recombination or derivation of ideas to reach a total of 84 concepts.
V. Evaluation and Selection
The next stage of the process was based on objectively narrowing down the concepts generated. This was done following these criteria:
-Connection to insights & needs
-Marketability
-Utilization of Stanford's technology
-Novelty of concept
-Novelty of form factor
-Group interest
After this stage, the top tier of the concepts were clustered and combined based on similarities. Finally, 3 concepts were reached before the final selection stage.
VI. Final Concept Refinement
Conceptual Sketches (Nov 2016)
Emotional Tracking: flexible and stretchable sensors embedded in clothing to monitor sweat, heart rate, and other bio signals. These run through an algorithm to predict the child's emotion and help communicate it to parents. The end goal is to function as a tool for busy parents, or parents that otherwise might sometimes not notice how their child is feeling.
Wearable Screens: a sleeve with a flexible touchscreen that allows children to learn from it by browsing through information related to their surrounding, enhance their creativity by drawing on the screen, or even communicate with their parents with a walkie talkie feature.
Only Child: this concepts embeds sensors and piezo speakers in one assembly to make artificial noises that enhances the child's activity. (For example motorcycle noises when riding a bicycle)
Note: only the first two concepts were pursued into the prototyping stage based on Samsung's feedback.
User Journey Maps (with help from Chloe Ng)
Journey Maps below were developed to show the emotional stages of the two users (parents and children) and where our solution would have an impact specifically.
VII. Low Fidelity Prototyping (Form Factor)
Wearable screen low fidelity prototype (Dec 2016)
Seamless sensing low fidelity prototype + app UI (Dec 2016)
Flexible sensor prototype render
VIII. Reflections
The main learnings from this process were centered around understanding how to develop a solution that is optimum for the end user. This contrasts technology driven approaches that are usually pursued in engineering, where the technology is first developed and then the needs are searched.
The hardest component of this early stage process is ensuring that all stakeholders are in line with the process. This requires understanding the needs of both the users and the requirements of the collaborators.
IX. Process Summary